Our team hails from all corners of finance, investments, advisory, marketing, and banking.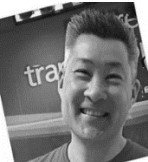 Kevin Shum
Mr. Shum has over 35 years in retail brokerage managing multi million dollars books for retail and institutional clients – having worked at
Canaccord, Wolverton, and PI Financial.
He is an expert in market making, deal marketing, structuring, and has a wide network of contacts in smallcap space.
He's the lead on deals and client engagement at Jemini having managed a $2 billion market cap tech company on NASDAQ's platforms from
2016-2018 and saw share price 500% and assisted in over $400 million in capital raises over last 35 years.
LinkedIn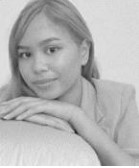 Jerrika Jeck Ramos BA. MA.
Ms. Ramos is an experienced marketing manager with significant experience in fashion, cosmetics, and real estate marketing experience managing branding, design, photography, PR, merchandising, and all aspects of startups and boutique brands which translates well to junior issuers on TSX/US exchanges. She has a Bachelor's Degree in Journalism from La Salle University in Philippines.
LinkedIn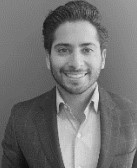 Jorge Galindo, MBA
Mr. Galindos has 5 years of commercial banking and asset based lending experience for mid-size companies in Mexico and South America assisting in
He has completed a Bachelor of Business Administration at University of Mexico and is completing his MBA at New York Institute of Technology.
Linkedin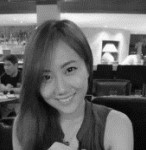 Janet Han BA
Ms. Han handles billing for Jemini and has over 8 years in operations and admin with professional experience at a large pharmaceutical operation in Asia and a multi-billion asset manager in Canada prior to Jemini. She is an experienced book keeper and has completed DAP Accounting certificate, with experience at Big 4 accounting an managing AP, AR, and client relations at Jemini.
LinkedIn

Kaw Fareed. CPA
Mr. Fareed has over 10 years of fund accounting and corporate finance experience working for a $100M a year reported issuer UK, and is responsible for all related accounting and finance forecast for the Company. He has provided contract CFO and IR work for Jemini clients for 3 years and is has his Masters in Accountancy from Europe, CPA in Canada.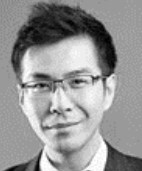 Jerry Huang
Mr. Huang has over 15 years in capital markets – raising over $120 million for various deals on TSX-V, TSX, OTCBB, and private enterprises in natural resources and emerging technology plays. Prior to Jemini he was the CFO/IR for a prominent global drilling company in mining and oil/gas with over 2,000 employees in 20 countries. He's worked in gold, silver, zinc, lithium, battery metals space, and is frequent commentator on Bloomberg and
Factset for investing. He completed his MBA at University of British Columbia & Shanghai Jiatong JV and has his CPA PEP from CPABC.

Kamal Singh
Mr. Singh is a market trading professional with 15 years of pro trading experience and runs a successful printing and online design agency. He's provided ideal and suitable design insights for client's deck, logo, branding, and imaging over the last 10 years.