Sept 1 Small Cap Kickoff 1pm PST – 4pm PST event!
Welcome back to junior mining and small cap investing!
Register here: http://www.jeminicapital.com/kik
DID YOU MISS THE EVENT? Replay it here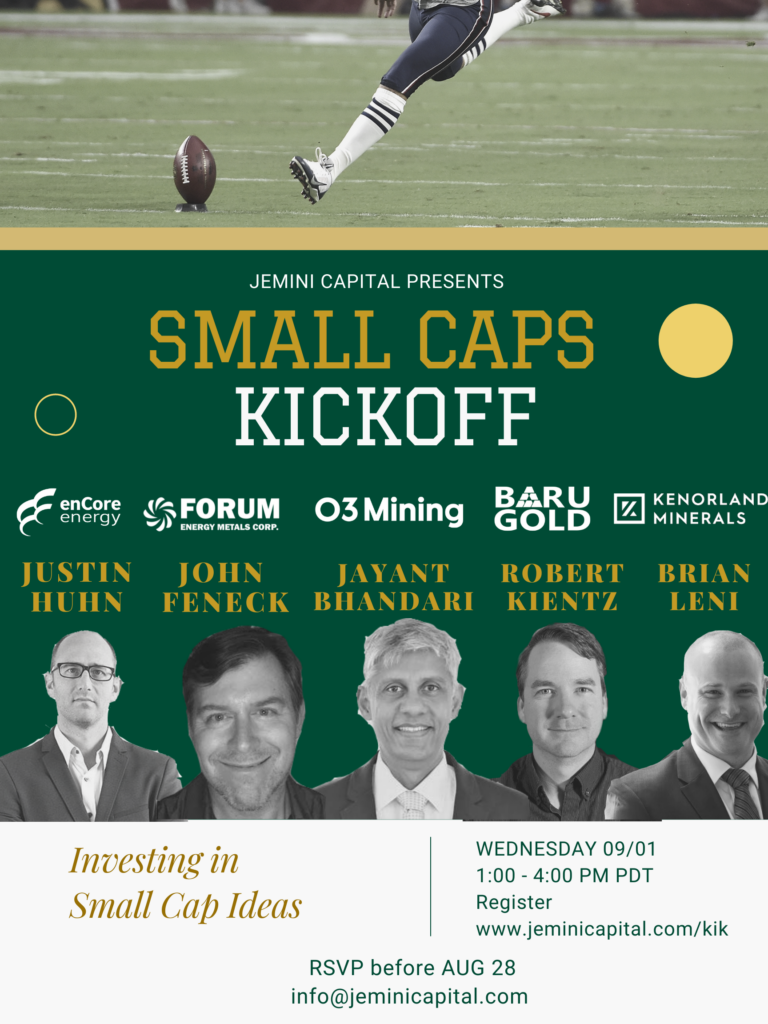 The event is meant to showcase some of the brightest minds in stock picking and some great undervalued stories in the small cap space.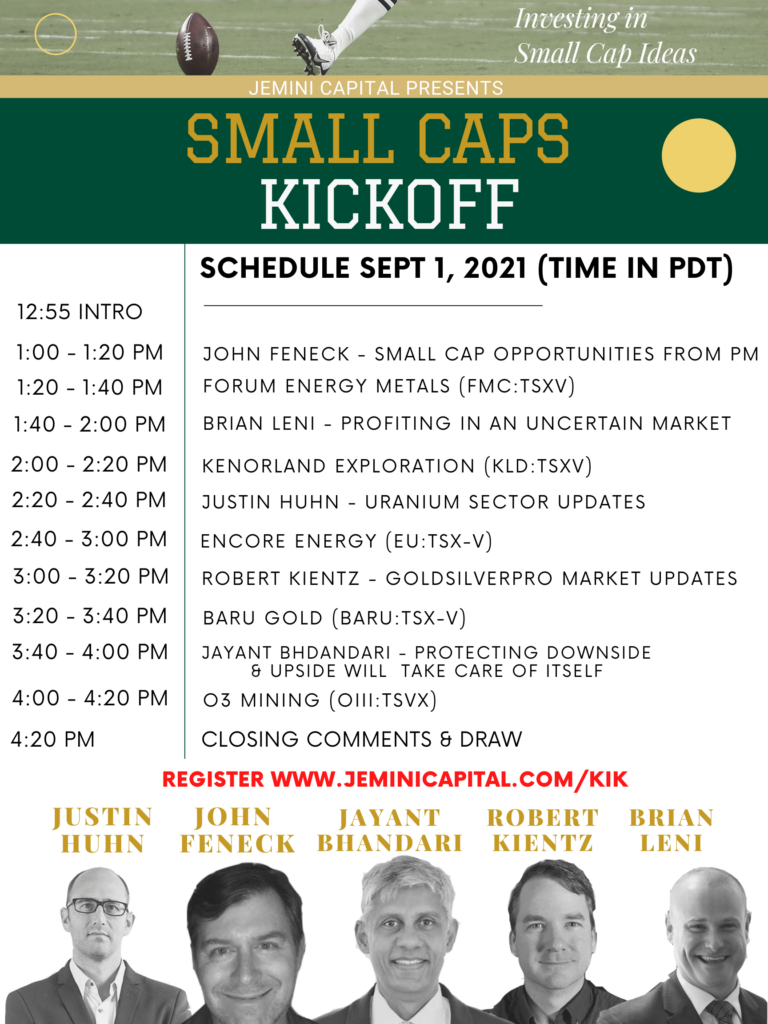 Disclosure: Some companies on the invitation list are marketing clients of Jemini and Jemini may currently hold positions (shares, options, warrants) in clients. Please consult a certified investment advisor before investing or trading in securities – Jemini and our associates do not hold any responsibility for financial gains/losses arising from trading ideas presented herein.